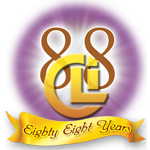 Company Law Institute of India - A Profile

Introduction:
Company Law Institute of India Pvt. Ltd. (CLI) was established by Shri A. N. Aiyar in 1931 in Madras. It is a closely held private limited company located at 2, Vaithyaram Street, T. Nagar, Chennai 600 017, INDIA.
Brief History:
Prior to founding Company Law Institute of India, Shri A. N. Aiyar was an associate editor of Indian Cases, India's premier law reporter from 1926, and rose to become its Chief Editor.
In 1931 Shri A. N. Aiyar launched a fortnightly report dedicated to Company Law, Banking and Insurance called Company Cases (CC) which gives CLI its name and soon became the most referred to journal of its class.
In 1933 Shri A. N. Aiyar stepped down as editor of Indian Cases and launched the Income Tax Reports (ITR) to serve the cause of tax administrators, taxpayers, lawyers and chartered accountants in the field of direct tax law. A few years after that Indian Cases wound up perhaps a testimony to Shri A. N. Aiyar's contribution. In 1939 ITR was recognized by the Income-tax Department as its authorised journal and has ever since earned a reputation of being the most authentic, accurate, lucid and the most easily accessible source of law reports.
Shri A. N. Aiyar became a Senior Advocate of the Federal Court of India in 1938. He then started the Federal Law Journal which was later handed over to the Madras Law Journal when he was invited to take up the assignment of Editor of the Federal Court Reports, the official law reports of the Federal Court of India. In 1950 with the founding of the Supreme Court of India, he continued as the editor of the Supreme Court Reports.
In 1946 Shri A. N. Aiyar launched the Sales Tax Cases (STC) which, true to the tradition of his other journals became the leading journal on sales tax. This is now being run by Company Law Institute of India Pvt. Ltd. with the introduction of VAT, STC has merged with our periodical VAT and Service Tax Cases.
Editorial Expertise:
One well-wisher wrote to us: "ITR headnotes are currency notes". In fact many judges quote from ITR headnotes rather than the judgment. ITR continues as the final authoritative mode of citation by advocates and judges so much so that a reference to any tax case holds importance only when it is an ITR reference.
Shri A. N. Aiyar believed in placing quality above everything else. Eagle-eyed that he was, he was meticulous even about minor "slips" and on one occasion scrapped an entire print run when the name of a case was misprinted as Style's instead of Styles'. He laid down methodical standards of summarising, paraphrasing, indexing (he introduced a conceptually new analytical form of indexing), footnoting, cross-referencing which is being followed to this day and has helped the company convert its past publications into modern standards without much effort.
The measure of esteem in which our journals are held by the Department and an attestation of our editors' expertise can be seen from the fact that the Parliament has, on more than one occasion, effected amendments to the provisions of the Income-tax Act and Wealth-tax Act on the basis of comments published in ITR.
A High Court also once saw reason to recall its judgment and order a rehearing for a review, upon a discrepancy pointed out by our editors.
In 1976 Shri A. N. Aiyar breathed his last but not before ensuring that his unflinching devotion to work and fervor for neat execution, accuracy and reliability which were attained by him by dint of hard work, was thoroughly imparted to the editorial staff to continue in his footsteps.
---
Products
JOURNALS
Income Tax Reports, published weekly, a journal of cases on all direct taxes such as Income Tax, Wealth Tax, Gift Tax, and Estate Duty and all statutory Notifications, Circulars, Bills and Acts;

ITR's Tribunal Tax Reports, a weekly journal dedicated to orders of the Income-tax Appellate Tribunal

Company Cases, a weekly publication dedicated to Company Law, Banking and Insurance, with all statutory notifications, circulars, Bills and Acts including orders of the RBI and SEBI ;

VAT and Service Tax Cases, a weekly journal devoted to the law of value added tax, service tax, and sales tax with case law and statutes on the subjects.

Goods and Service Tax Reports, the foremost weekly journal on taxation of Goods and Services
---
CLI Group Journals - Online Volumes
---
OUR PUBLICATIONS
ITR Annual Digest, a digest of all cases reported in ITR in the year;

Indian Tax Laws, containing the Income-tax Act, 1961 as amended up to date, with notes and select case law, usually issued after each new Union Budget is announced;

A.N.Aiyar's Income Tax Rules, 1962, a required companion to the A.N.Aiyar's Income Tax Act, 1961, published annually;

The company also publishes a number of seasonal books authored by eminent in-the-field professionals and jurists covering subjects of topical and current interest. Landmark Cases is one such publication that has become instantly famous.
---
PRODUCTS IN DIGITAL FORM
DVD Product
TLOL Suite 3.0, a DVD-ROM containing all volumes of Income-tax Reports, ITR's Tribunal Tax Reports, Company Cases, VAT and Service Tax Cases and Goods and Service Tax Reports starting from Volume 1, Tax Laws, Rules, Schedules, Circulars and Notifications in a searchable form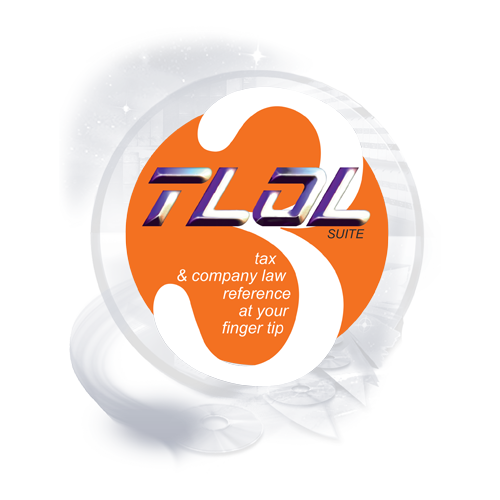 Web Product
This new release of Taxlawsonline.com web portal contains all volumes of Income-tax Reports, ITR's Tribunal Tax Reports, Company Cases, VAT and Service Tax Cases, Goods and Service Tax Reports and Online version of CLI journals ITR-OL,TRIB-OL,VST-OL,GST-OL,CC-OL, Tax Laws, Rules, Schedules, Circulars and Notifications in a searchable form